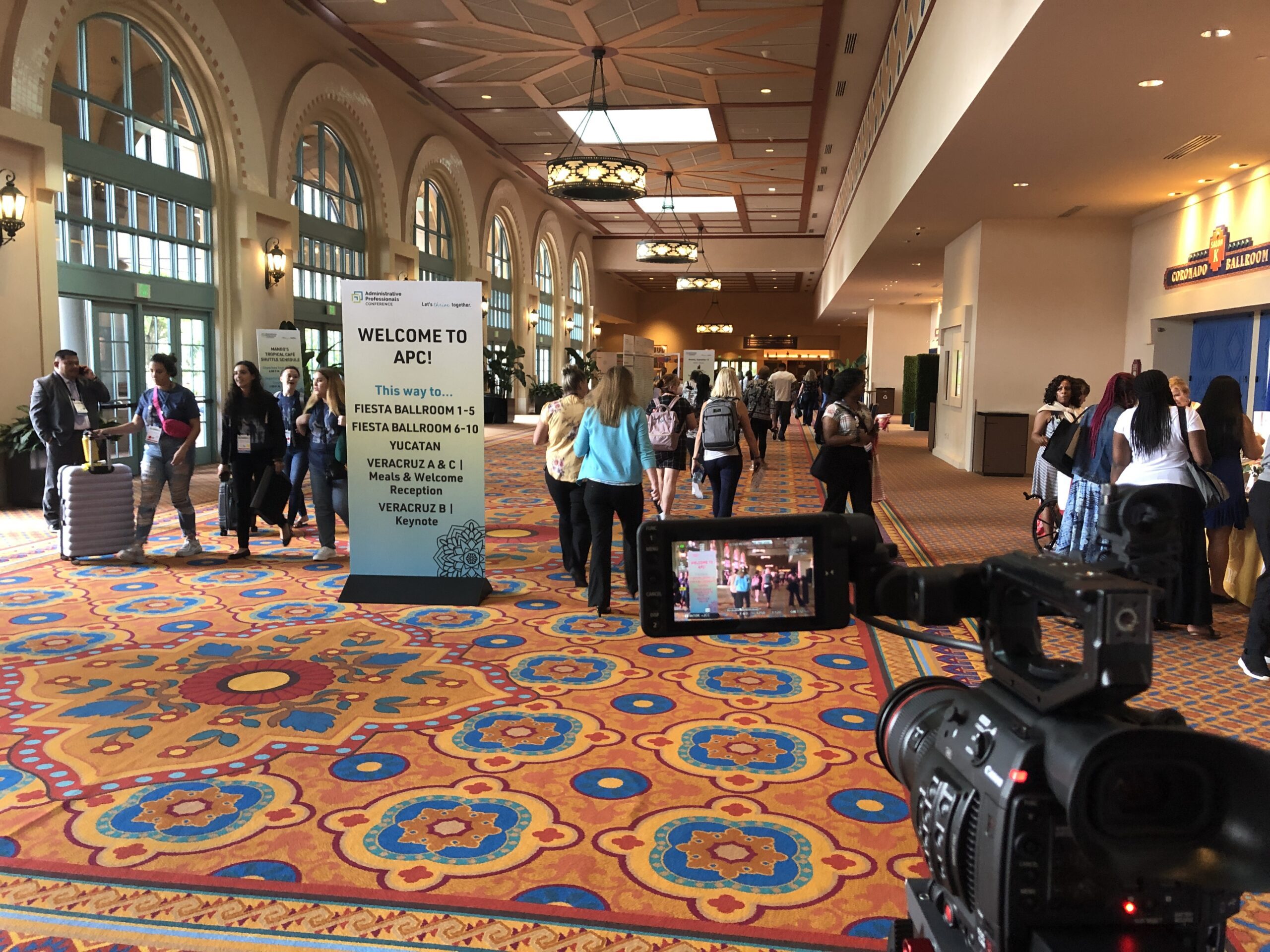 ---
Marisa and Connor got the opportunity to fly down to Disney's Coronado Springs Resort in sunny Orlando, Florida to cover the 2022 Administrative Professionals Conference put on by our friends at Diversified Communications. All conferences are different in the way they are organized, presented, and the way the client wants us to handle the event coverage for them. There were a few things that caught our eye while our team was in Orlando so we wanted to give you an inside look to what they got up to and a few takeaways to what made this conference successful!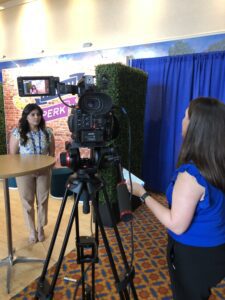 Overview
Our team was at the conference for 4 days and was tasked with capturing still photos and video broll of sessions, keynotes, networking events, and general conference happenings throughout the week.
While on site, they also recorded attendee testimonials with questions they had prepared with the help of the client before traveling to the conference. Marisa captured around 2,000 photos each day and the team left Orlando with 15 testimonials that they can pull soundbites from while making promo videos for next year's conference.
Challenges of Event Coverage
Marisa and Connor also attended last year's APC in Chicago where, due to the effects of the pandemic, the attendee total was only about 500-600. This year, the conference was at full capacity and registered about 1,600 attendees! Bigger event means more event coverage! The conference had more sessions happening at once, and larger rooms to hold sessions in. This posed a few challenges for our team while navigating the conference center trying to check off every session on their tight schedule while fitting in time to grab interviews or recharge and swap out equipment. With large evets such as this one, bringing in a team of multiple videographers is crucial if you want them to get the most out of your event. More hands make light work!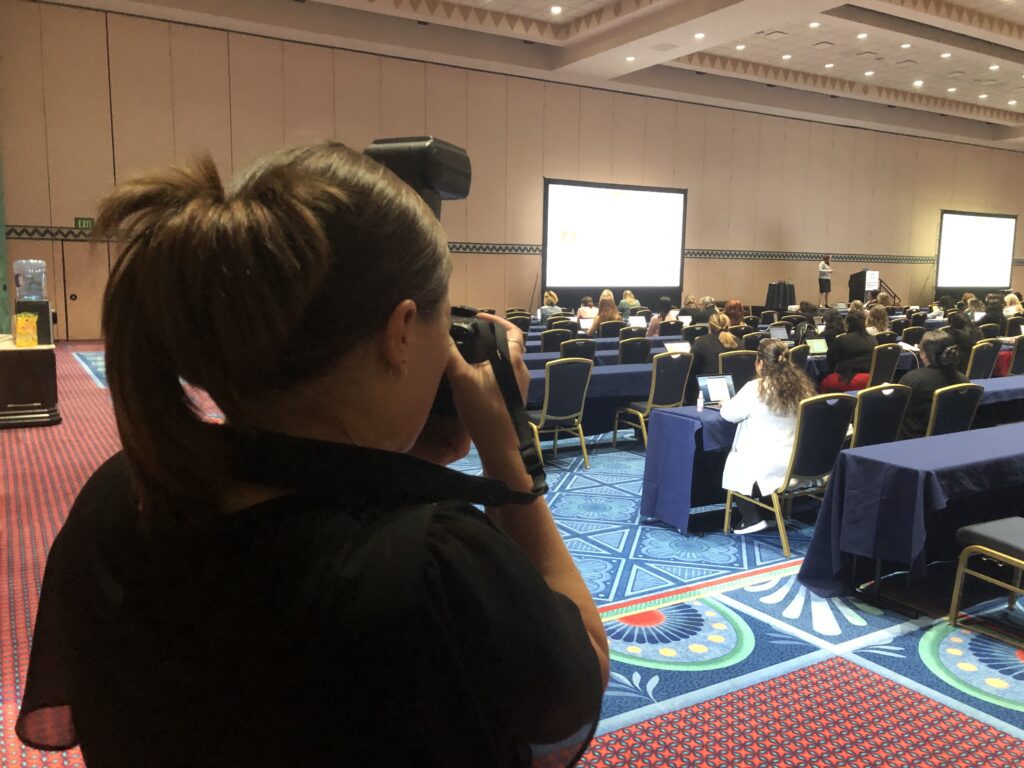 What Caught our Eye
While running around like a couple of chickens with no heads, there were a few things that our team saw that they thought really made an impact on the attendees' experience at the conference. We wanted to share a couple of these tips and encourage you to use them in your live event coming up, no matter what size it is.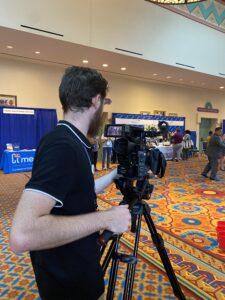 Hashtags and social media presence

Attendees were able to interact all week on social media using the hashtag #APC2022 to share photos, connect on linkedin, or talk about their experiences in one collective hub. The APC social accounts also did a great job of sharing photos and posts that contained the hashtag on their story or timeline to show off how other attendees were enjoying the week.
Interactive booths/walls

Located at different areas around the conference hall, APC set up various pop up walls for the attendees. These included quote walls for photo opportunities, an interactive chalk wall for attendees to write on that grew throughout the week, and a booth where attendees were encouraged to collect and trade APC pins to go with the Disney theme of the resort.
Dedicated testimonial spot

APC set up a nice looking photo spot that doubled as the location for testimonials so throughout the week, attendees could easily find our team and knew where our cameras would be if they wanted to say a few words about their experience. This was a large part of why we came away with many more testimonials than last year's event.
---
Including some of these small details in your event/conference can help boost your social engagement, encourage networking, and overall improve your attendee experience throughout the event!
Check out how 5 Tool can help you knock your next event out of the park and how we handled event coverage for other shows!