There's something inherently exciting about a blank slate. It's a chance to start fresh, try new things, and finally put that idea to the test that you've been brainstorming for months and months.
But a blank slate can also be daunting. Filling in a full year's worth of content and ideas, looking ahead 12 months, and trying to predict what your audience will respond to is no small task. But building a content plan for your fundraising appeals for the coming fiscal year shouldn't fill you with dread. That empty content calendar should make you giddy.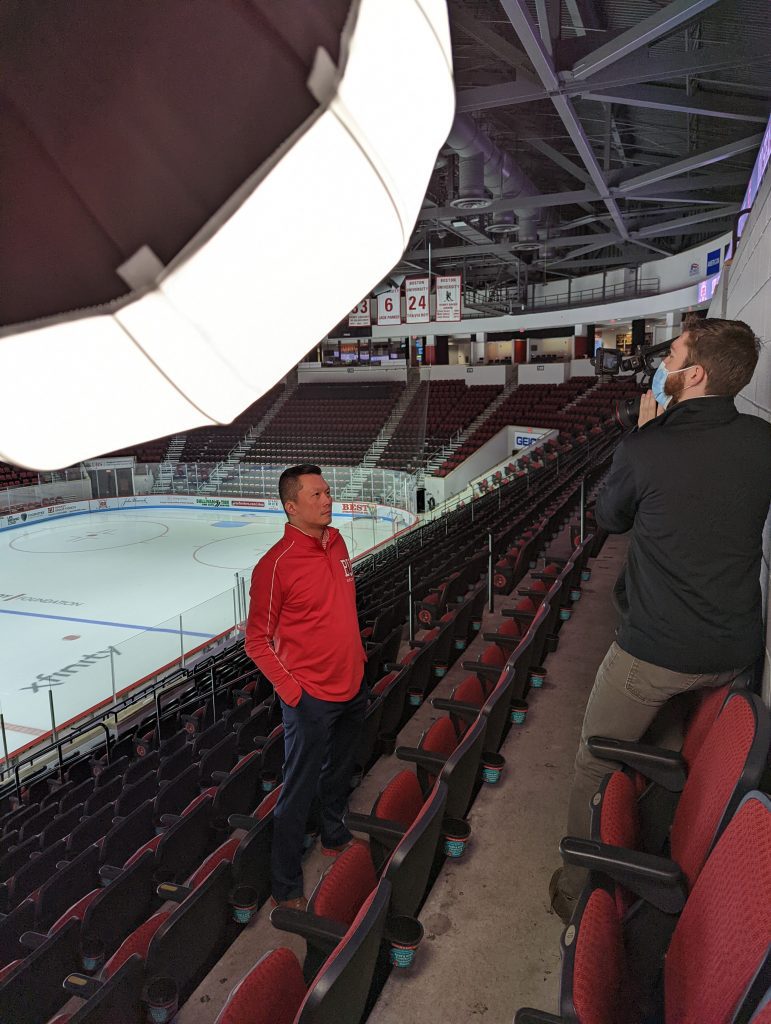 Don't Get Overwhelmed
A year is a long time. And it feels especially long when you're starting from zero in July, looking all the way to the following June.
The reality is that no calendar is actually starting from zero. The best way to start any content planning session is to look at what's already happening around you. Every organization, whether higher education, hospitals, or other non-profits, have certain immovable objects throughout the year that can give you some initial guidance for your year.
Beyond the elements outside of your control, there are going to be larger-scale campaigns like Giving Tuesday that you're likely going to want to participate in. Use these as a jumping off point to serve as the markers you need to hit, and build out from there.
Show, Don't Tell – Using Video For Fundraising Effectively
One of the oldest adages in video production is to show the audience what you want them to take away, not tell them.
It's one thing to simply tell your audience that you're going to use their donations wisely. It's another thing entirely to show them how their contributions will make an impact on the organization. Integrating video for fundraising into your calendar will help you demonstrate impact in the most effective way possible.
Your audience is hungry for content that shows that you as an organization know how to make use of donations. Video impact stories are an excellent way to do that.
One of the organizations that we're proud to work with is Spaulding Rehabilitation. Spaulding Rehab uses video impact stories to show their donors the real, tangible impact that they have on people's lives every single day.
Your calendar should be full of examples of impact. Using video for fundraising puts the people front and center, and allow your audience to understand how they can make a difference with their contributions to your organization, right away.
Don't Wait to Get Started
If you're ready to dive into a full content strategy including video for fundraising for your organization, we're here to help.
Once you're ready to start rolling the camera on your subjects and telling their stories, give us a call! We love helping fundraising teams get the word out about the great work they do every day.