Facebook's new platform could be huge for content marketers
A little less that two months ago, Facebook launched a new platform called Watch. On the surface it looks like a place for users to discover videos, which it is. But dig a little deeper and you'll see what could be the next big thing in content marketing – "Shows." While this feature is only available to a select few at the moment, Facebook is clearly putting even more eggs into the video basket.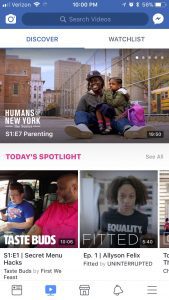 Facebook is obviously doing this to expand their already booming ad revenue but for content marketers, it means that there is an even larger opportunity for original video content to be seen. Perhaps the most important point the social network is getting across is that with this new feature, end user's viewing habits will evolve from spontaneous consumption to deliberate viewing. Something that as marketers we crave, potential users coming back for more to see the latest episode. That being said, like everything in this crazy marketing world we live in, people are only going to watch if you have something compelling to share.
So far, here are the nuts and bolts of how it is working. Brands are creating these "shows" on their own individual pages. Creators like CheddarTV, Garvy Vaynerchuk, and Barstool sports have all moved their long form content onto their own new "show" pages. However, you still know which company is putting these shows together. As you can see by the screen shot below, the name of  the of the show is on the left and the brand/creator producing the show is on the right.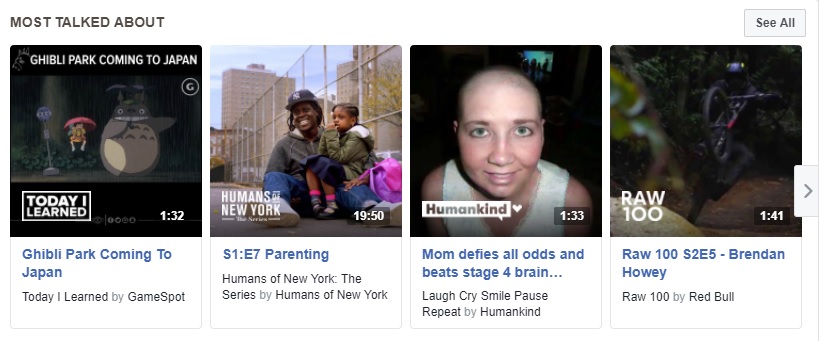 The key to a successful show is not only creating solid, engaging video, but creating it on a regular basis and developing a cadence that viewers and users can expect. Think Game of Thrones. You want people going crazy while expecting the next episode. (Hey, we can dream right?)
The way they are rolling this out is eerily similar to how "live" was launched a few years ago. Beta testing the layouts and functionalities by giving access to only handful of brands, content creators, and celebrities. But, just like the Facebook live launch, they are hinting at the fact that it will become available to all brands at some point. In fact if you and your brand does have interest in creating a show on a regular basis you can fill out this form to possibly be included in the next wave of creators allowed to do so.